Upcoming ICAA Events and Programs
In order to register for an event, you must be logged in and have a valid institutional membership. Click on 'Membership' from the site menu in order to get started.
2023 ICAA Spring Drive-In Workshop
ICAA Spring Drive-In Workshop
Thursday, March 30, 2023
9 a.m. - 3:30 p.m.
Baldwin Wallace University
Berea, OH
*$25 per person - includes refreshments, lunch, and all programming
Join us for our spring drive-in workshop at Baldwin Wallace University featuring a day full of exciting presentations, active participation exercises, benchmarking, and networking with colleagues. Whether you are in alumni relations, a front-line fundraiser, advancement services, or communications, you are sure to walk away from this workshop with tools and insights to help you excel in 2023. About the workshop:
9 a.m. - Networking and Welcome
Ellen Zegarra, Vice President for Philanthropy and Alumni Engagement, Baldwin Wallace University
9:30 - 10:30 a.m. - Keynote
Strengthening Advancement and Marketing Partnerships
Dan Karp, Associate Vice President for University Relations, Baldwin Wallace University
Effective marketing and communications strategies are essential when it comes to providing compelling messaging and building trust among our supporters. In his keynote, Dan provides tips and understandings about how Advancement and University Relations/Communications offices can collaborate to strengthen relationships and deliver stronger messaging.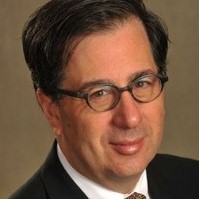 Dan Karp has over 35 years of experience in the communications field. He has served as associate vice president for University Relations at Baldwin Wallace for more than eight years and was previously with Kent State University as Executive Director, Creative Services. Prior to his time in higher education, Dan was Senior Vice President, Creative Director for Wyse Advertising.
10:30 a.m. - Break
10:45 a.m. - Workshop 1
Coaching Skills for Leaders
Nicholas Gulick, MS, CFRE, ACC, OZ Arts Nashville / Nicholas Gulick Coaching, Director of Development / Principal Empowerment Coach
Coaching is an essential skill for leaders, helping to bring clarity, improve skills, and develop professionally. Learn how to incorporate elements of coaching, active listening, and powerful questioning to build better relationships with our colleagues and donors, and help us become better leaders.
Nicholas Gulick (he/him/his), M.S., CFRE, ICF-ACC, is the Director of Development at OZ Arts Nashville, a Nashville-based nonprofit arts organization dedicated to innovative, contemporary art and performance experiences, and Principal Empowerment Coach for his namesake executive coaching and consulting firm. Beyond OZ Arts, Nicholas created "Coaching Your Donors to Give: Relationship-Building Skills for Fundraisers," a program developed to empower professional fundraisers through powerful coaching skills. A strategic leadership, communication, and learning and development consultant, Nicholas works with organizations to harness their 'people potential' and advance their missions. His key values are presence, heart, connection, and curiosity.
Previously, Nicholas was the Director of Grants at Tennessee Performing Arts Center and the Corporate and Foundation Relations Manager for Nashville Ballet. Nicholas is an active member of Nashville in Harmony, most recently serving on the board of directors and chairing its strategic planning committee, and currently serves on the board of directors for Nashville Pride. Nationally, Nicholas is a member of the New Harmony Task Force for GALA Choruses and a member of the Professional Education Committee for Grant Professionals Association.
A native of McMinnville, Tennessee, Nicholas holds an M.S. in Strategic Communication and Leadership from Belmont University, a B.A. in Music and a B.A. in Speech Pathology from the University of Tennessee, and a graduate certificate in Performance Coaching from Lipscomb University. Nicholas resides in Franklin, Tennessee, and enjoys traveling, cooking, sipping fine teas and craft gins, and strengthening an embodied awareness practice in his spare time.
11:45 a.m. - Break
12 p.m. - Lunch
12:45 p.m. - Workshop 2
Active (Empathetic) Listening Lab
Nicholas Gulick, MS, CFRE, ACC, OZ Arts Nashville / Nicholas Gulick Coaching, Director of Development / Principal Empowerment Coach

Active listening is a skill that creates trust between two people and deepens relationships. But sometimes it can be a challenge to slow down and really hear what someone is saying. In this session, learn how to use mindfulness and active listening to be accessible and present in the moment both in our professional and personal lives. Then, put these skills to the test in this active listening lab and come back together to reflect on what you've learned.
1:45 p.m. - Workshop 3
Trends in Philanthropic Landscape
Lindsay Marciniak, Managing Director, CCS Fundraising
Eleanor Huston, Vice President, CCS Fundraising
Understanding philanthropy at both a regional and national level is crucial for advancing efforts in all aspects of fundraising. Join us for a discussion on giving in the Midwest region, and nationally, with a focus on higher education. Share ideas and insights among colleagues within breakout groups and leave with key takeaways to help better guide your philanthropic efforts in 2023.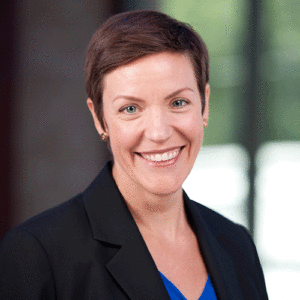 Lindsay Marciniak has spent the entirety of her career working with nonprofit organizations to acquire the resources they need to fulfill their mission, realize their ambitions, and positively impact our communities – locally, nationally, and globally. Her efforts and leadership have resulted in nearly $1 billion in philanthropic support secured for her clients.
Lindsay is an expert at designing and directing comprehensive campaigns, implementing major gifts programs, leading initiatives to build fundraising capacity, and developing strong relationships with senior leadership, staff, board members, and donors. Within the greater philanthropic community, Lindsay regularly presents on fundraising topics to clients, board members, and development professionals both in the U.S. and internationally. She also shares insights, trends, and best practices as a faculty member at Northwestern University's Kellogg School Center for Nonprofit Management.
Lindsay earned her MPA in Nonprofit Management from Indiana University and a BS in Psychology with honors from John Carroll University in Cleveland. She is a member of the 2021 Class of Leadership Greater Chicago Fellows and serves on the board of Uptown United, her community development corporation. In her spare time, Lindsay enjoys reading, kayaking, hiking, experiencing live music, and spending time with her family.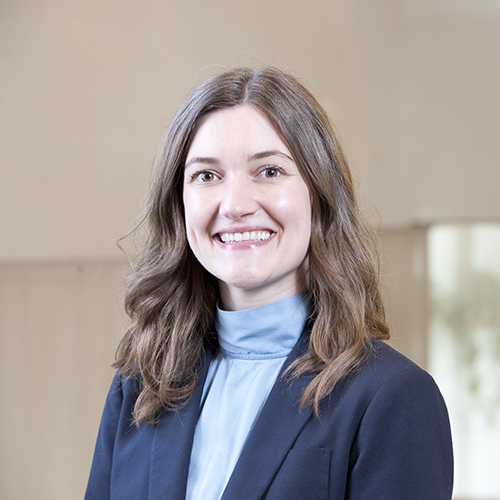 Eleanor Huston has dedicated her professional career to supporting the development goals of nonprofit organizations. Her counsel has furthered the philanthropic efforts of institutions throughout the Midwest since 2014.
Eleanor brings expertise in major gifts strategy, communications, volunteer management, and coalition-building to every engagement. She has worked extensively with organizational leaders, board members, government officials, and donors to champion transformational initiatives. She values creativity, integrity, and a spirit of collaboration.
Since joining CCS in 2018, Eleanor has led successful efforts across sectors including environmental, arts and culture, higher education, and public-private partnerships.
Eleanor earned a BA in American Studies and French from Smith College.
3:15 - 3:30 p.m. - Quick closing
Login to your ICAA account by clicking the "membership" tab. Upon logging in, you will be able to register below!
Available Events